Analysis of scott walker's brooding new album "The Drift"
By DJ M on May 1st, 2006
In Miscellaneous Music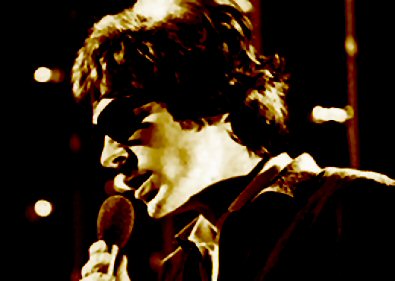 NEW YORK MAGAZINE "Walker, who is 63, has one of the greatest voices in pop history, and in his younger days, when he battled orchestras as part of the sixties pop group the Walker Brothers, he was not afraid to use it. What he has lost—not much—in fullness over the years, he has more than compensated for by developing a unique, quasi-operatic style. He will twist a word, and a line, inside out, stretching vowels, leaving syllables to die in the air, gliding imperceptibly up and down his register. It is theatrical, designed to wring shades of meaning from diamond-hard lyric fragments. And also purely musical—if meaning remains elusive, and it often does, well, confusion still sounds gorgeous. If it is rare to find artists working at their creative peak into their sixties, it is rarer still to find one releasing his MOST RADICAL WORK YET."
Also, see the post on "The Drift" at FROGGY DELIGHT.
Trackback address for this post
No feedback yet

Comment feed for this post