Drag City Unleashes Death
By DJ M on November 19th, 2008
In Miscellaneous Music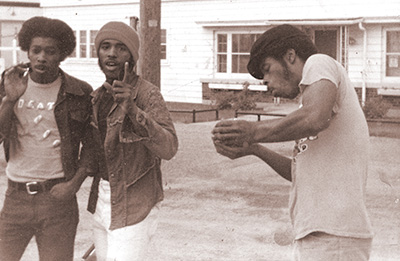 DEATH was a proto-punk band from Detroit who recorded an album's worth of material in 1974. They self-released one single in 1976. Death consisted of three African-American brothers from Detroit. They later went on to do Christian psych music as The Fourth Movement, and two of the brothers are now in a reggae band in Vermont. Check out two amazing MP3s.
Drag City is releasing Death's unreleased album ...FOR THE WORLD TO SEE on February 19, 2009.
Read more about Death here: LIVEWIRE RECORDS and here: DETROIT FREE PRESS.
Trackback address for this post
No feedback yet

Comment feed for this post