Encomium In Memoriam: Jan Berry's Carnival of Sound
By DJ M on October 19th, 2008
In Brian Wilson/B. Boys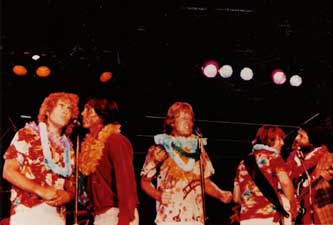 Left to Right: Circa 1979: Jan Berry, Richard Hatch, Dean Torrence, James Armstrong, Brian Wilson
Any fan of Brian Wilson who does not investigate the music of Jan Berry is doing him/herself a great disservice. While Berry might not have written/released as much music as his contemporary Wilson, the quality of what he did accomplish stands up remarkably well. Good fortune smiled upon Berry fanatics this year with two stellar Berry related releases: Jan & Dean: The Complete Liberty Singles and more recently Encomium In Memoriam Vol. 1: Jan Berry of Jan & Dean . While they are both essential, I'm going to focus on "Encomium In Memoriam Vol. 1: Jan Berry of Jan & Dean."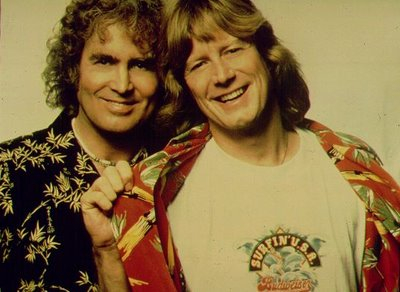 "Encomium In Memoriam Vol. 1: Jan Berry of Jan & Dean" is a labor of love by two keepers of the Berry flame: Cameron Michael Parkes and Mark A. Moore . Parkes and Moore got access to Berry's original music scores, and with the help of some wonderful friends, recorded brand new versions of some of Berry's most interesting arrangements. Instead of just focusing on the hits, Parkes and Moore wisely chose to track down Berry's strongest work regardless of commercial notoriety. Parkes and Moore have certainly done their homework. They have an intimate knowledge of Berry's music. In particular, the liner notes are very detailed and informative.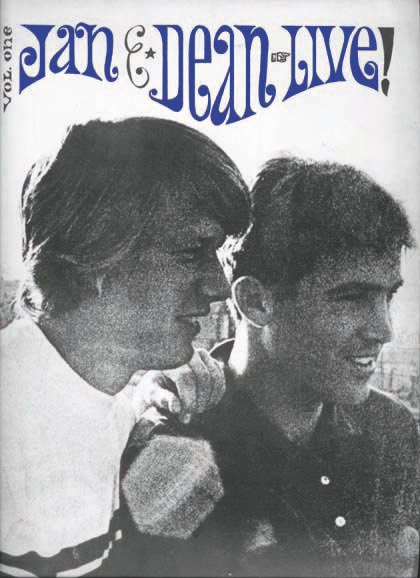 In addition to their own music contributions, Parkes and Moore enlisted the assistance of a talented and varied group of musicians. These musicians include:
Mike Deasy
Alan Boyd
Probyn Gregory
Stephen Kalinich
David Marks
P.F. Sloan
Tripsitter
Vic Diaz
David Beard
Although drums are clearly audible throughout EIM, the liner notes do not credit anyone as playing the drums (with the exception of a couple credits for percussion). This would lead one to believe that the drums were not recorded live, but were electronically reproduced somehow. There was at least one post on a message board that dissed the project for its presumed use of pre-recorded drum tracks. While I would prefer live drums, I don't think the project really suffers from the absence of live drums and no one should avoid buying EIM for that reason alone.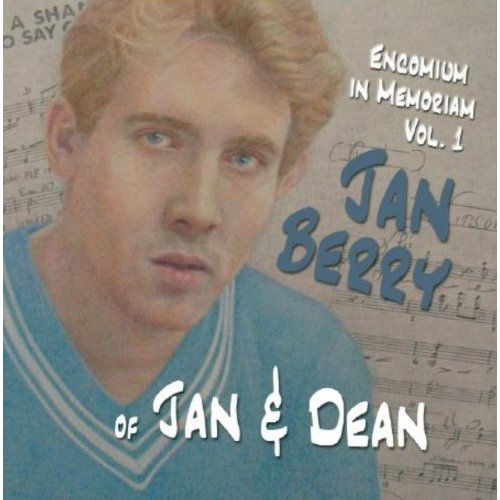 It's the arrangements and compositions that are the real focus of the project. The first song on EIM, "The Anaheim, Azusa & Cucamonga Sewing Circle, Book Review and Timing Association," is so strong that I kept repeating it over and over. It took me a few days of listening before I heard the album all the way through because I kept repeating this tune so much. TAA&CSCBRATA just leaps out of the speakers and right into your ear drums. This song is mastered loud! But it sounds wonderful. Tripsitter's vocals are absolutely sublime. If you really want to investigate the intricate harmonies, you can check out the a cappella excerpt that's the first of 7 bonus tracks.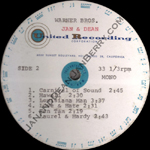 Another key part of EIM is the inclusion of several tracks from Jan & Dean's unreleased Carnival of Sound album from 1968. EIM has seven tunes from the "Carnival of Sound" project: "Carnival of Sound," "Blowin' My Mind," "Fan Tan," " Love & Hate," "I Know My Mind," "Mulholland," and "Laurel & Hardy." These tracks show Berry's slightly more psychedelic side.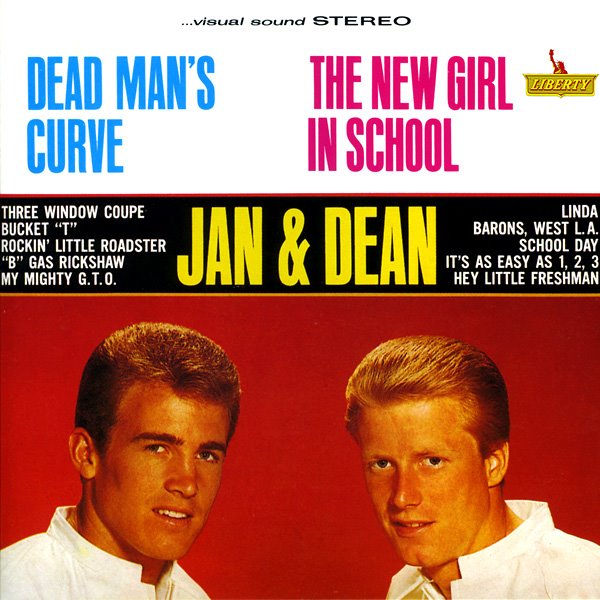 Brian Wilson fans should note that Wilson co-wrote 3 songs on EIM, "Dead Man's Curve," "She's My Summer Girl," and The Woolly Bandit's version of "Surf City," a bonus track. Wilson shows up, briefly, on "Audio Montage #3 - Jan & Dean (Warning: Strong Language)." This montage features excerpts from various vocal and instrumental sessions with the Matadors, Brian Wilson, Dean Torrence and the Fantastic Baggys (P.F. Sloan and Steve Barri). It's primarily musicians' racy between song banter and was recorded '64 - '66.
All in all, EIM is a treat for fans of Berry, Wilson or '60s pop music in general. It was produced by two very knowledgeable and talented musicians and is a fine tribute to the genius of Jan Berry.
P.S.- Cameron Michael Parkes is the mastermind behind an interesting Brian Wilson tribute album and is a member of the band Box O'Clox.
Trackback address for this post
No feedback yet

Comment feed for this post