Interview With Keith Badman, Controversial Author Of "The Beach Boys: The Definitive Diary"
By DJ M on October 31st, 2008
In Brian Wilson/B. Boys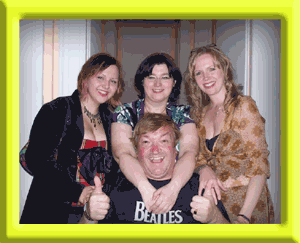 SOUTH COAST TODAY "My God, it's hard to say my favorite album. I don't think I could say. I also love The Monkees; they were massive in England. And The Beach Boys. When I done me Beach Boys book, they sent it to Brian Wilson, and he loved it, and he endorsed the book as official. How cool is that?"
As you may know, Badman was the target of "plagiarism" charges from such Beach Boys experts as Lou Shenk (his smile primer on the SMiLE Shop board) and ANDREW G. DOE. Badman gives his side of the story here: EAR CANDY MAG.
Trackback address for this post
No feedback yet

Comment feed for this post