Q&A: Brian Wilson on music and how he thinks he'll be remembered
By DJ M on May 31st, 2011
In Brian Wilson/B. Boys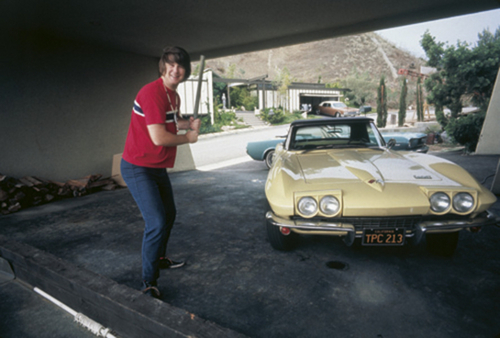 VANCOUVER SUN
Q: How are you feeling today? What's the mood?
A: Very good. I'm doing interviews.
Q: Do you still get nervous before concerts? Or have you learned some tricks for handling the butterflies?
A: I do get nervous, but by the time the show starts, I feel better.
Q: You've said Gershwin's "Rhapsody in Blue" was the first record you ever heard. Does it come more naturally for you to play Gershwin than the old Beach Boys tunes?
A: It comes naturally to do the Gershwin tunes. I love George's songs.
Q: What is it that makes his music unique?
A: Rhythm, the orchestrations. I really don't know.
Q: You write of your own history with drug abuse and mental illness in your 1990 memoir, Wouldn't It Be Nice. How do you think you'll be judged by history?
A: I think as a musical genius, probably.
Q: That's a good answer. And will this current crop of shows add to that legacy?
A: The more we practise, the better we get.
Q: What's a perfect Brian Wilson Saturday afternoon?
A: A lot of exercising. Walking around the park. It keeps your mind healthy and keeps your brain clear. I exercise every day. I take walks.
Q: What music's playing on your perfect day?
A: "Let It Be" by The Beatles and "Be My Baby" by Phil Spector.
Q: How do those songs make you feel?
A: Happy. I get a warm glow.
Q: Do you ever get out to the movies? Your daughters Carnie and Wendy have a pretty great cameo in the new movie, Bridesmaids.
A: I don't go to the movies. I don't like them that much.
Q: Brian Wilson Reimagines Gershwin reached No. 1 on the jazz charts. How did you celebrate?
A: We didn't celebrate, but we felt a glow.
Q: What do you see when you look out from the stage?
A: Happiness and curiosity.
Q: Curiosity? That's an interesting word choice. How so?
A: I can't explain it.
Q: People are curious to see you?
A: It's a thrill, the interaction between the artist and the audience. I love the energy.
Q: I'm your last interview of the day. How will you spend the rest of your afternoon?
A: I have to go to the studio and work with a friend of mine on a song by Buddy Holly, but I can't remember the title.
Q: What was it that made the Beach Boys so great?
A: I fool around with harmonies. I think harmonies are great to do.
Trackback address for this post
No feedback yet

Comment feed for this post