Rhodri Marsden: Brian Wilson taught me to sing
By DJ M on November 9th, 2006
In Brian Wilson/B. Boys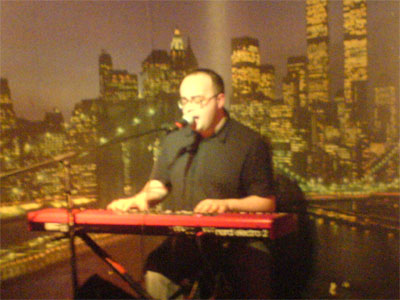 GUARDIAN UK "It was a moment of musical history. I removed a Korg M1 synthesizer from its flight case - that's not the moment I'm referring to, obviously - while, 10 feet away, former Beach Boys Brian Wilson and Al Jardine brushed up their vocal harmonies for that night's concert to commemorate the 40th anniversary of the release of Pet Sounds. I tried to stay calm and composed, but couldn't help indulging in some unsubtle, open-mouthed rubbernecking.
'I once had a dream that I packed up and split for the city," sang Al. 'Is that right?' he asked Brian, his brow furrowed slightly.
'Yeah!' came the reply. Green Gartside, my bandmate in Scritti Politti - the lucky support act for the night - looked over at me, and mouthed: 'This is unbelievable.'"
Also see LA CITY BEAT for more on Brian's tour with Al.
Trackback address for this post
No feedback yet

Comment feed for this post