Van Dyke Parks and Kinky Friedman @ Brisbane Powerhouse, 25.06.2011
By DJ M on July 19th, 2011
In Miscellaneous Music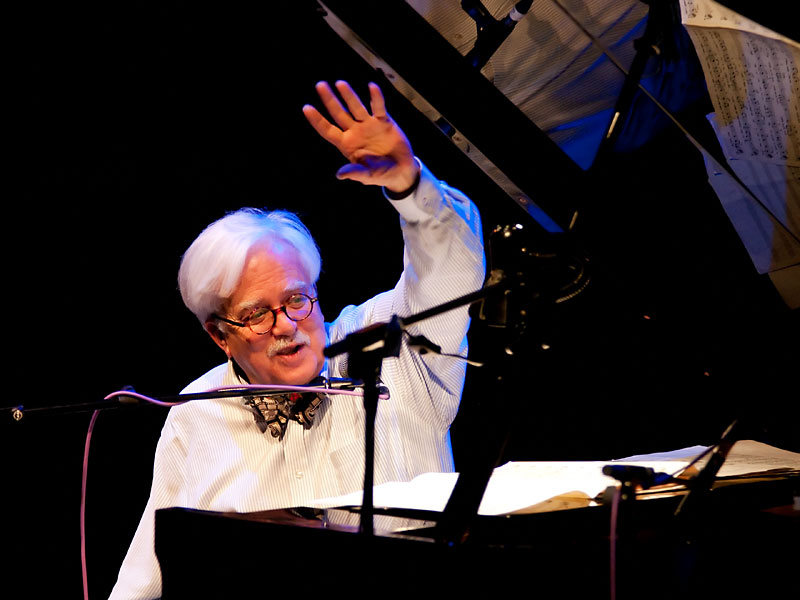 THIS IS NOT A PHOTO OPPORTUNITY "Van Dyke Parks starts the evening, accompanied by a double bass player for most of his hour long set. Spending time with Van Dyke Parks is such an extraordinary way to spend time. It's not just that the music that he plays is so eclectic; from a version of Waltzing Matilda that opens the night, through classical compositions, calypso, and his own songs, including Orange Crate Art and The All Golden from Song Cycle, but that the between song bits are as, if not more enjoyable and memorable than the music. He just has such a poetic way of talking, every sentence that comes out of his mouth is so carefully composed and thought out and he manages to make the between song banter into an art form of its very own. At one point he repeats his agent's view of the four stages of Van Dyke Park's career:
Who is Van Dyke Parks?
Get me Van Dyke Parks
Get me a younger Van Dyke Parks
Who is Van Dyke Parks?
Thinking about that afterwards, is there anything that comes close to being a younger Van Dyke Parks working in popular music in the modern age?"
Trackback address for this post
No feedback yet

Comment feed for this post