Beach Boys/Brian Wilson Promo CD Extravaganza Vol. 10: "Love and Mercy (LP Version)"
By DJ M on July 26th, 2009
In Brian Wilson/B. Boys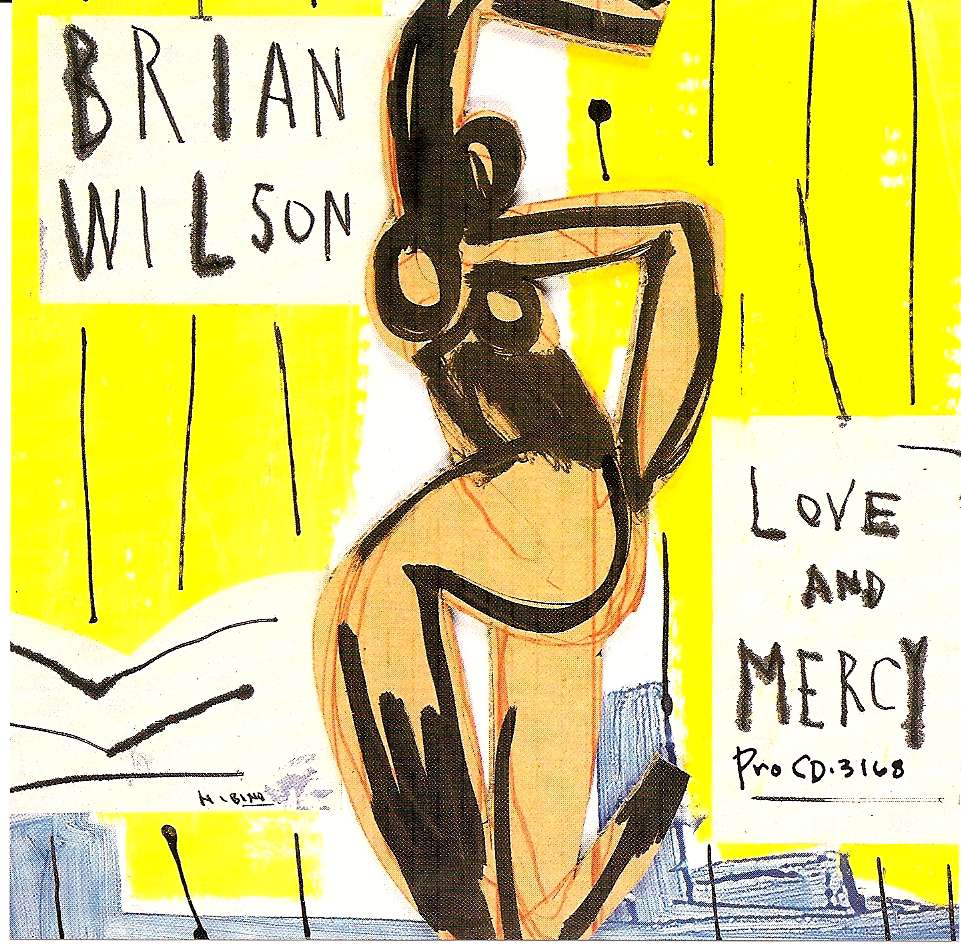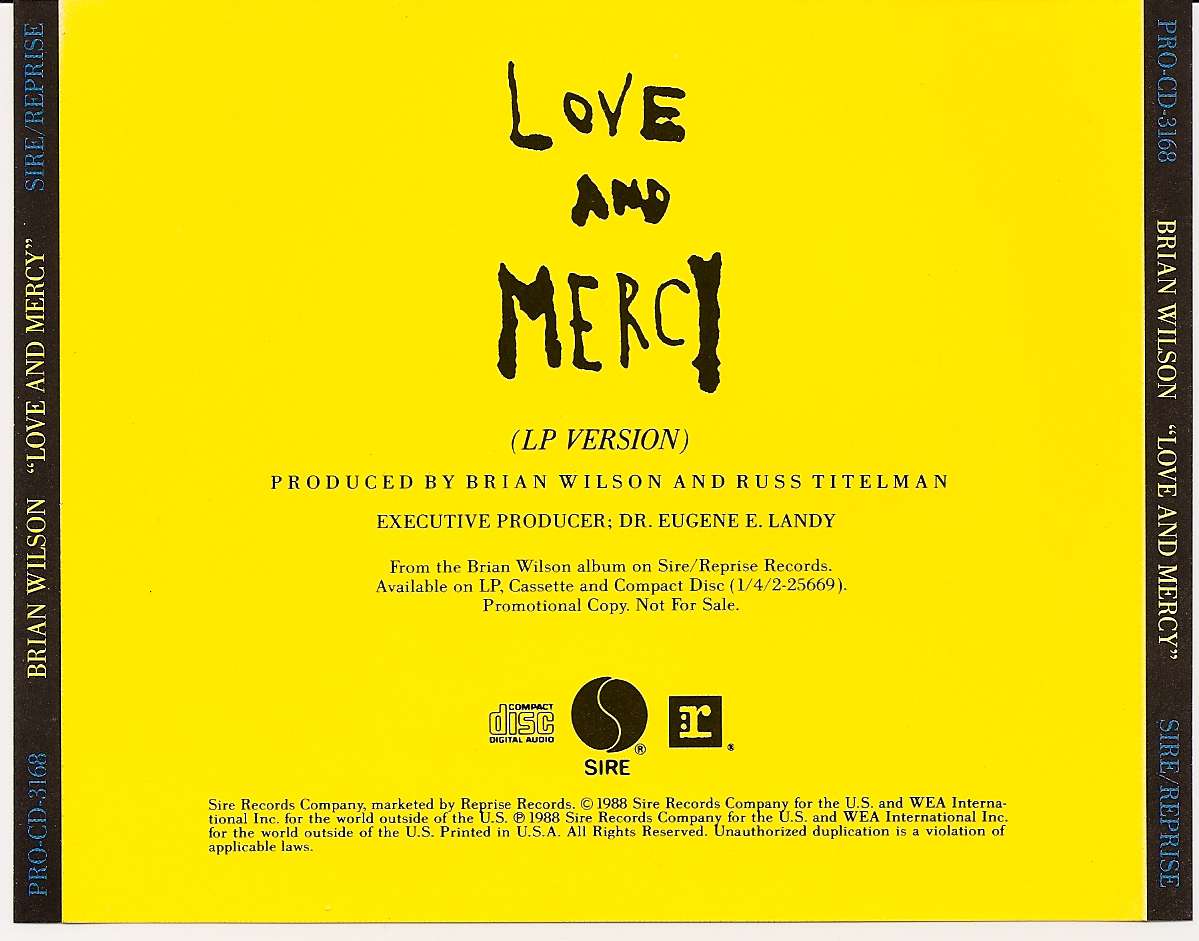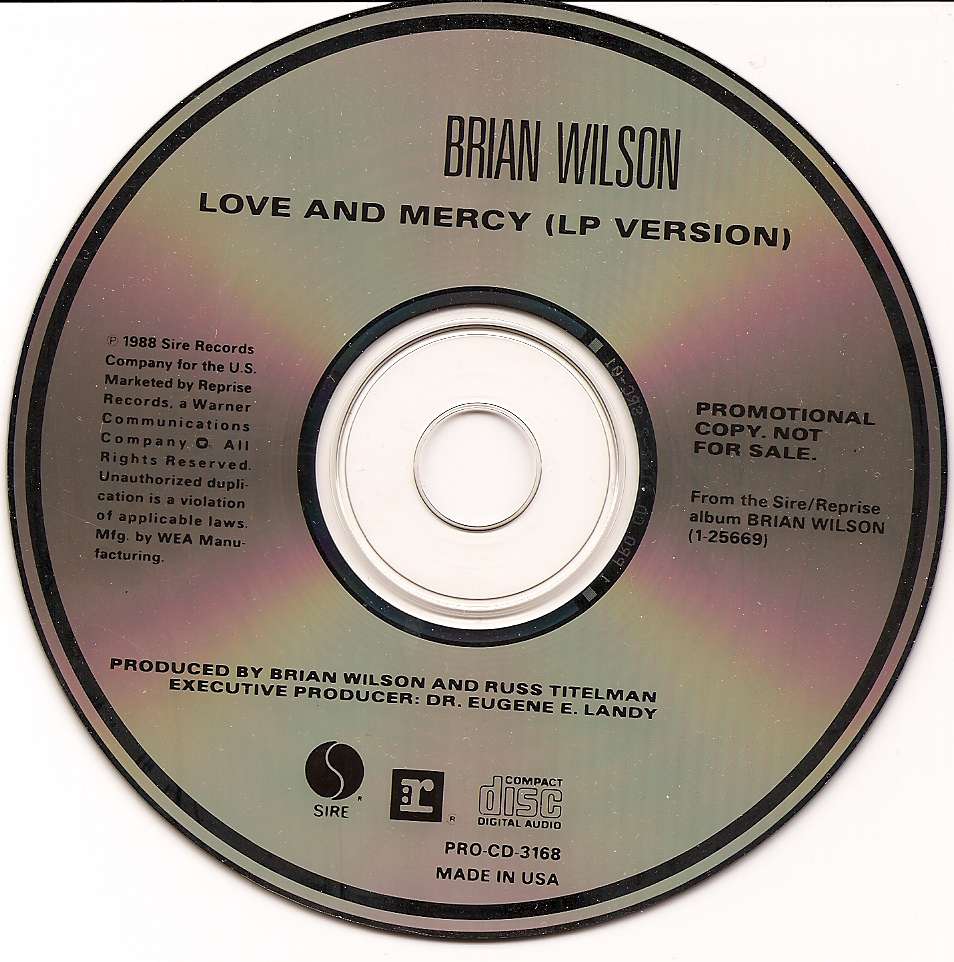 This is the oldest promo I have; it dates from 1988 and is taken from Brian Wilson's first, self-titled solo album.
"Love and Mercy" is a wonderful Brian Wilson solo tune.
Trackback address for this post
No feedback yet

Comment feed for this post