Beach Boys/Brian Wilson Promo CD Extravaganza Vol. 9: "That Lucky Old Sun"
By DJ M on July 26th, 2009
In Brian Wilson/B. Boys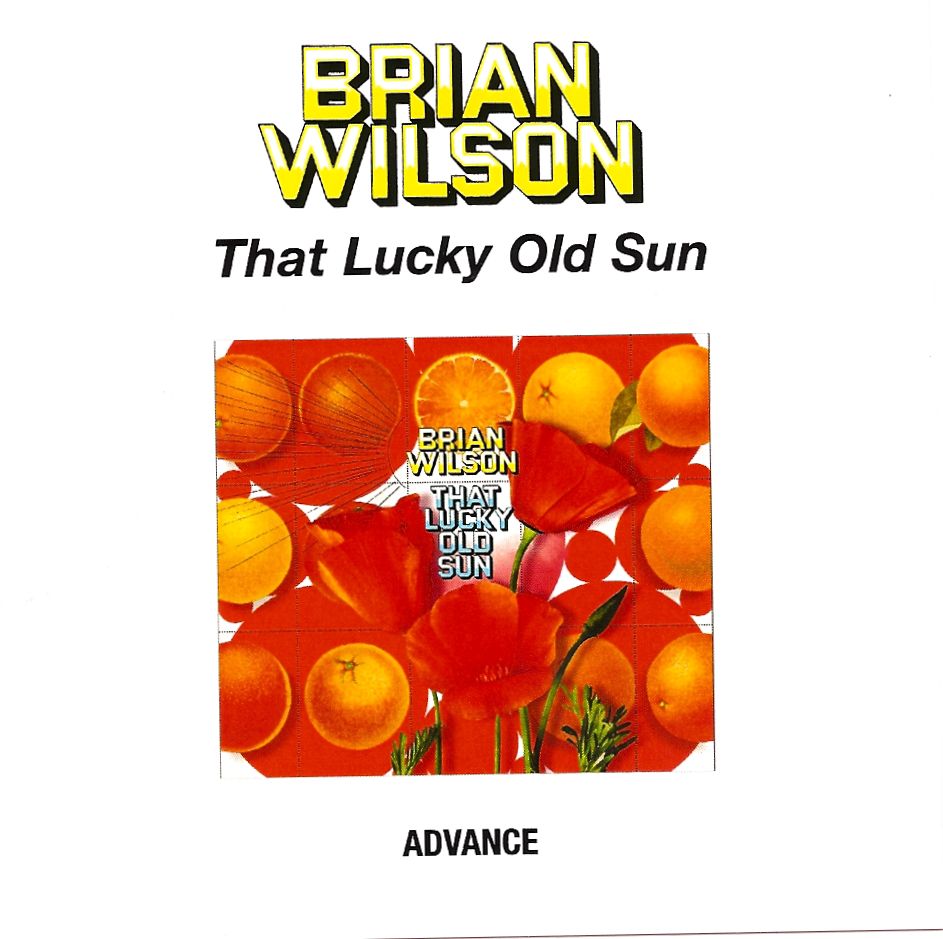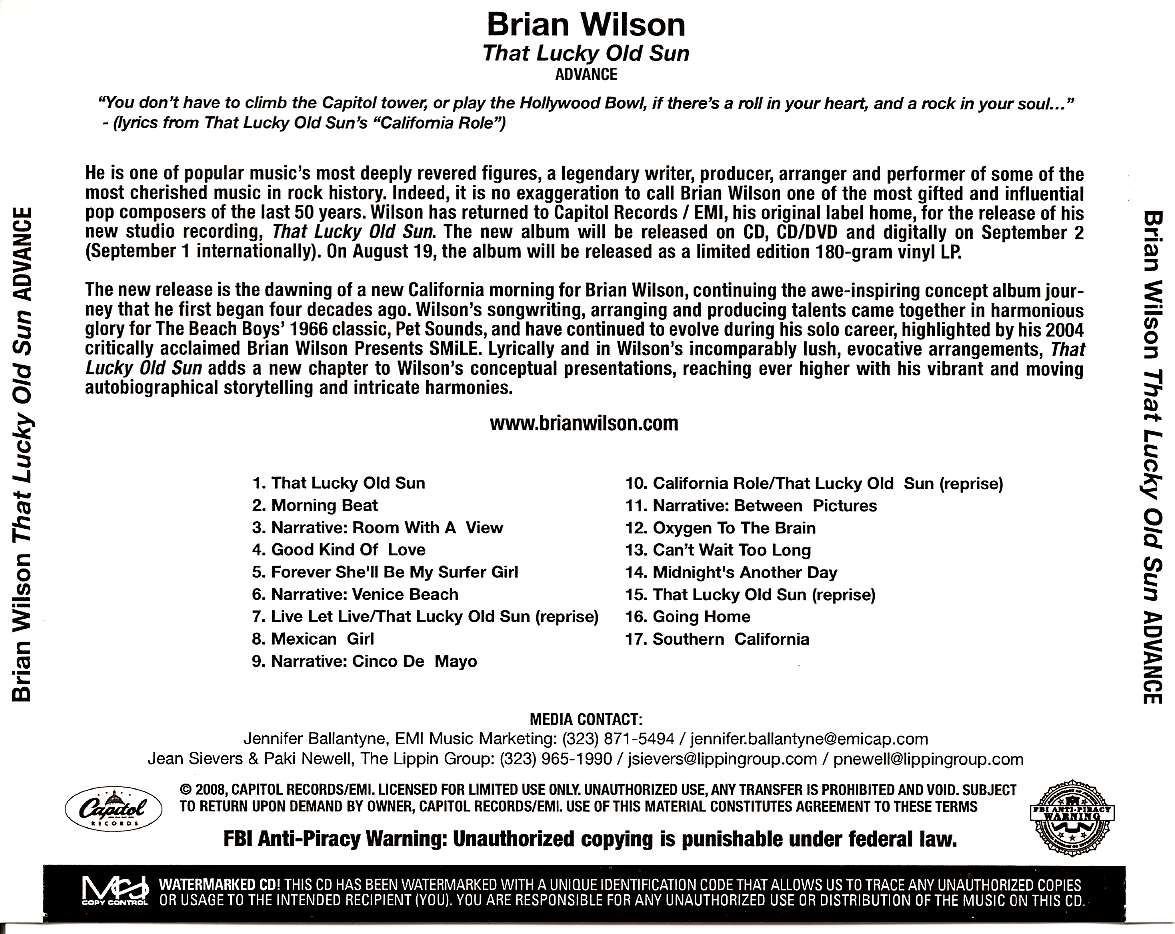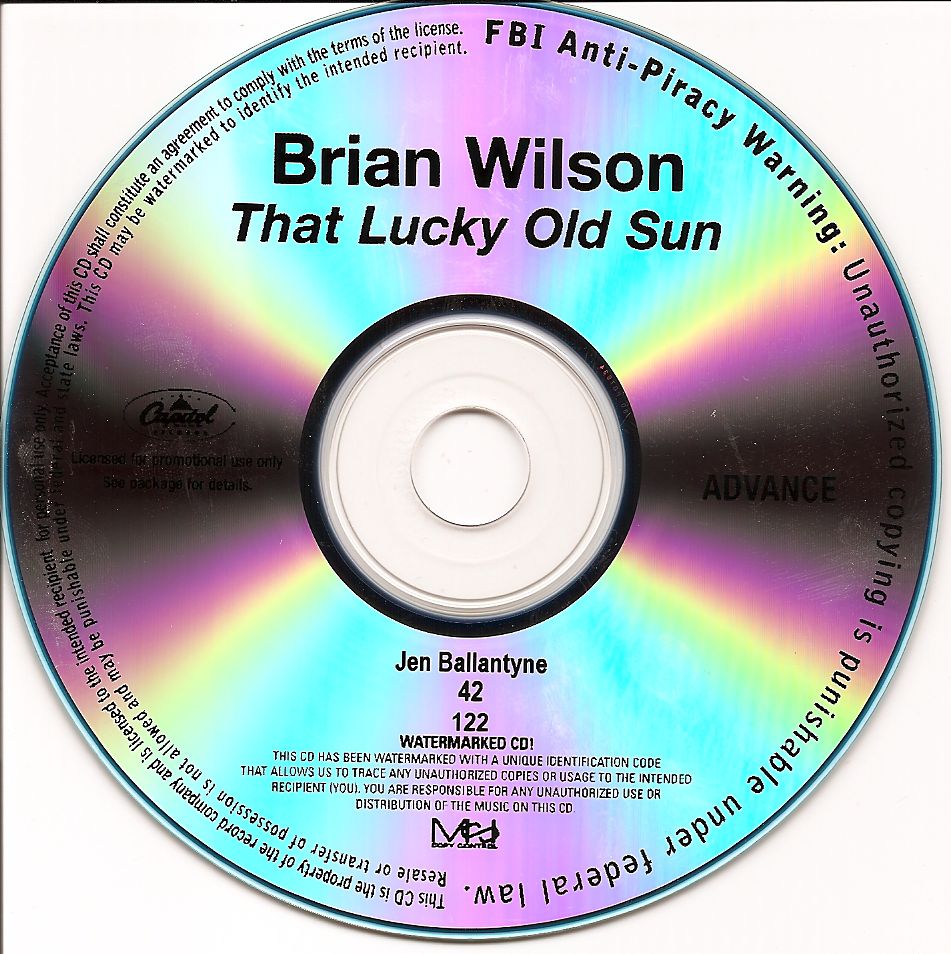 I first blogged about this promo here. It's a year later and the scans are liberated. This CD-R promo came in a standard jewel case. The front of the case has a simple one-sided card with a miniature replica of the official album artwork printed on a white background. The tray card has a promotional blurb and the disc has basic printing.
There have been many blogs on UNCANNY that cover "TLOS" pretty well. "TLOS" is a great album and one of Brian Wilson's best solo efforts. It's too soon to tell how well it will stand up over time, but I'm willing to bet it will still sound great in ten, twenty, etc. years.
How many different versions of "TLOS" did you purchase? Here's a list of the different official versions by my count:
(1) Vinyl
(2) Standard CD
(3) Deluxe CD plus DVD
(4) Best Buy only CD version w/ bonus tracks
(5) Borders only CD version w/ stickers
(6) Digital download
(7) Full DVD
I purchased 1, 3, 4 and 7.
Trackback address for this post
No feedback yet

Comment feed for this post