Joanna Newsom Talks To Sean O'Hagan
By DJ M on October 15th, 2006
In Miscellaneous Music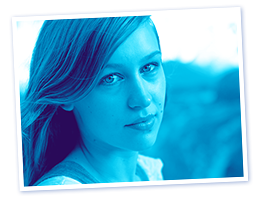 OBSERVER UK "On the strength of her extraordinary new album, the mysteriously titled Ys (pronounced 'ees'), let's just say JOANNA NEWSOM is as out there as it gets at the moment. Imagine Emily Dickinson with a harp, and you're half way there. In contemporary pop, only Antony Hegarty comes close in terms of new territory."
According to Newsom, "Last time round, everything I said was taken really literally and I don't want that to happen again. I'll just say that I think of it as a very pastoral record, really. It's farmlands and harvests and livestock. It's an album about loss, but much of the imagery has to do with fecundity."
Trackback address for this post
2 comments
Comment
from: Matt Howlett [Visitor]

I noticed that you tagged this as Beach Boys/Brian Wilson related. What is the connection?
10/16/06 @ 16:44
That was a mistake. Thanks for catching that. There IS a remote connection - Van Dyke Parks co-produced and arranged the album.
10/16/06 @ 18:50

Comment feed for this post