Sandy Bull: A Reappraisal
By DJ M on July 22nd, 2009
In Miscellaneous Music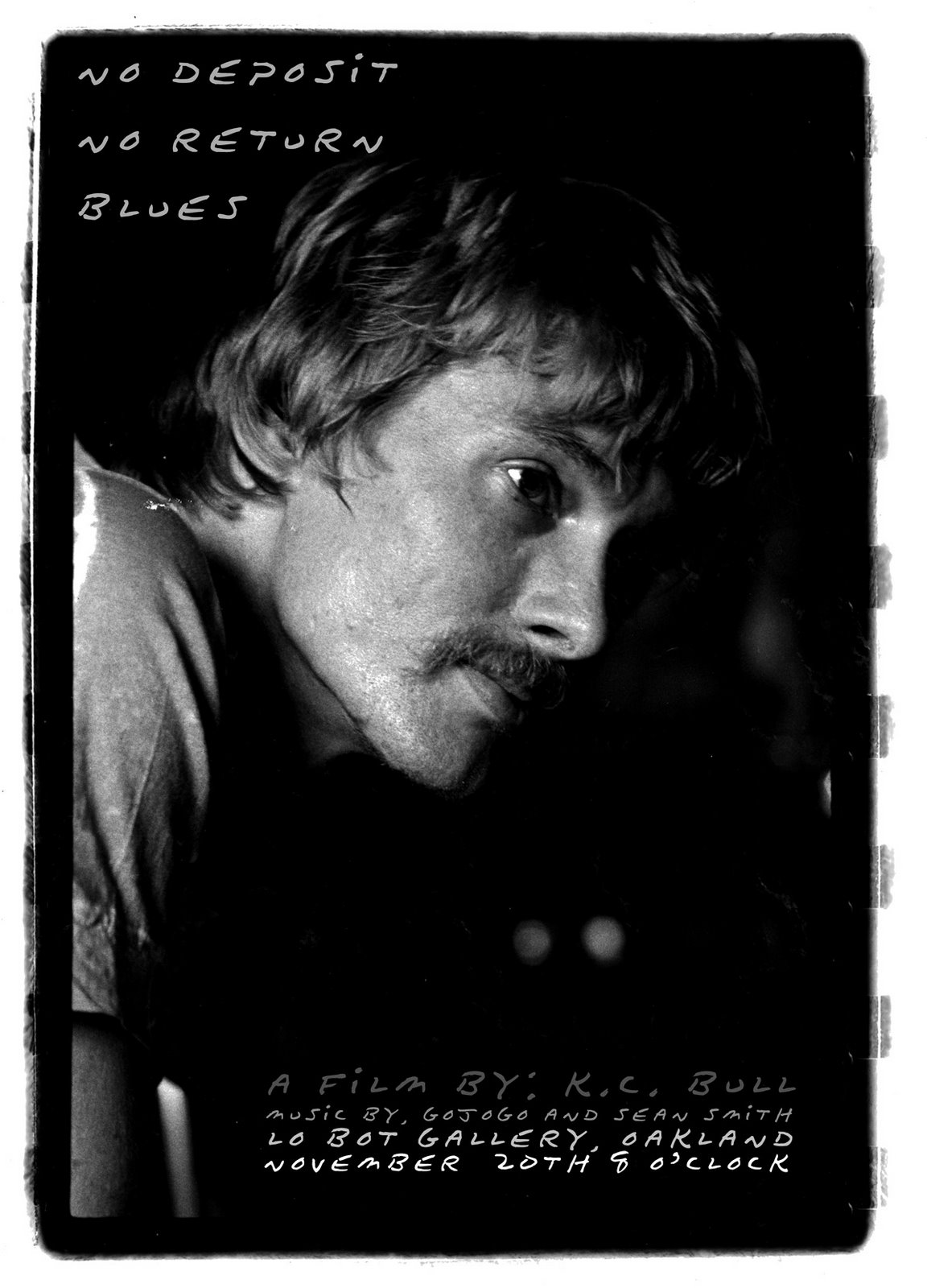 The time has come for a Sandy Bull revival. His first three albums are reissued on vinyl. His daughter, K.C. Bull, made a documentary film about her father called "No Deposit No Return Blues." Sandy Bull came out of the mid-20th century folk revival and created an idiosyncratic style on a variety of stringed instruments (guitar, banjo, oud, etc.). Even more so than his contemporaries (John Fahey, Robbie Basho, Steve Mann, Peter Walker, Peter Lang, Max Ochs, Sunni McGrath, Harry Taussig) Bull drew from an incredibly wide range of genres- folk, jazz, rock, blues, classical, country, middle eastern and Indian, to name but a few. He recorded two side-long improvisations with legendary jazz drummer Billy Higgins (Ornette Coleman), one on each of his first two albums, and later worked with another great jazz drummer, Dennis Charles (Cecil Taylor), on his fourth album.
The Too Cool To Die blog has a video excerpt from K.C. Bull's documentary "No Deposit No Return Blues." You can see Bob Neuwirth and Wavy Gravy reminisce about Sandy Bull.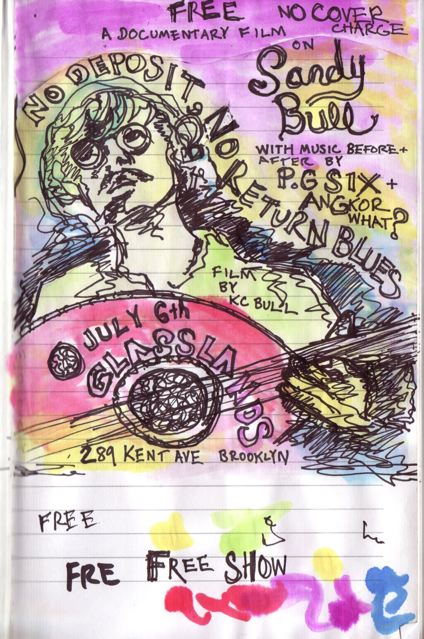 SUTRO PARK reissued Sand Bull's 1st three albums on vinyl: "Fantasias for Guitar & Banjo (1963), "Inventions" (1965), "E Pluribus Unum" (1968).
FORCED EXPOSURE sells Sandy Bull CDs and LPs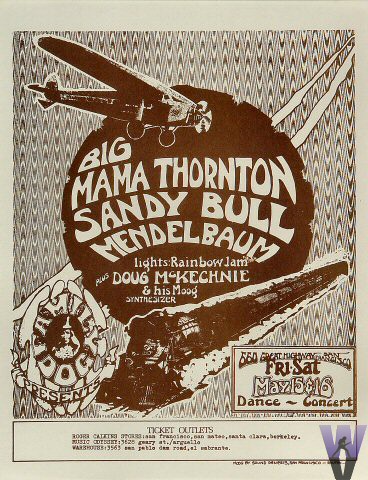 Sandy Bull on MYSPACE
Sandy Bull on WIKIPEDIA
GLOBAL VILLAGE IDIOT has an interview with Sandy Bull
SIBLINGSHOT has MP3s from Sandy Bull's 4th album "Demolition Derby"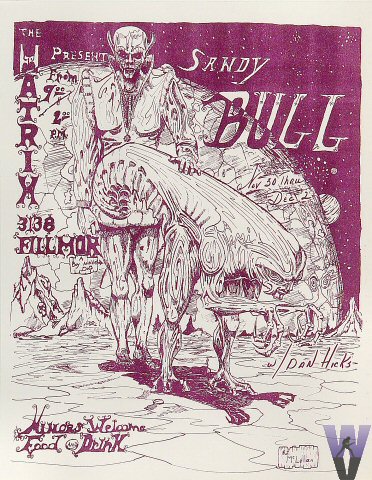 Here are three articles about Sandy Bull:
Trackback address for this post
No feedback yet

Comment feed for this post