Beach Boys/Brian Wilson Promo CD Extravaganza Vol. 8: "Light in the Attic Records 2009 Sampler"
By DJ M on July 21st, 2009
In Brian Wilson/B. Boys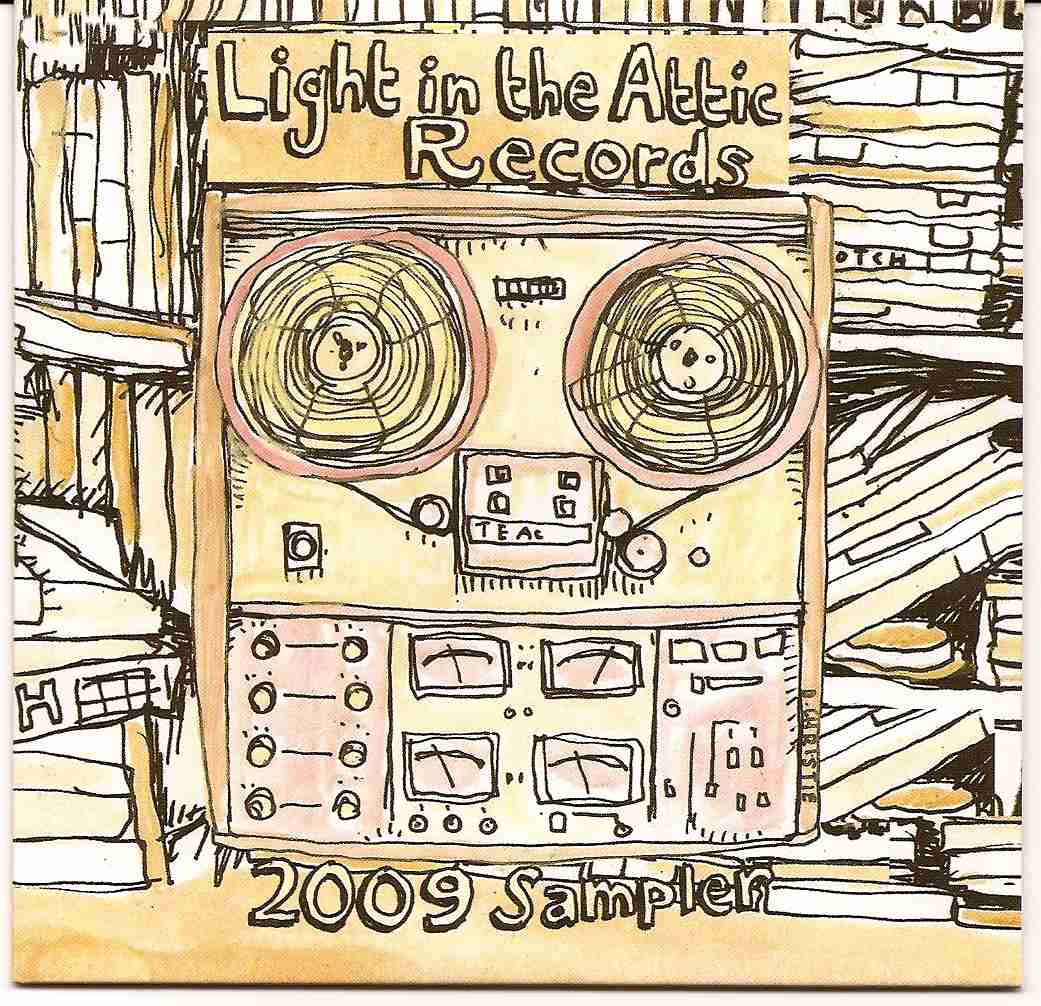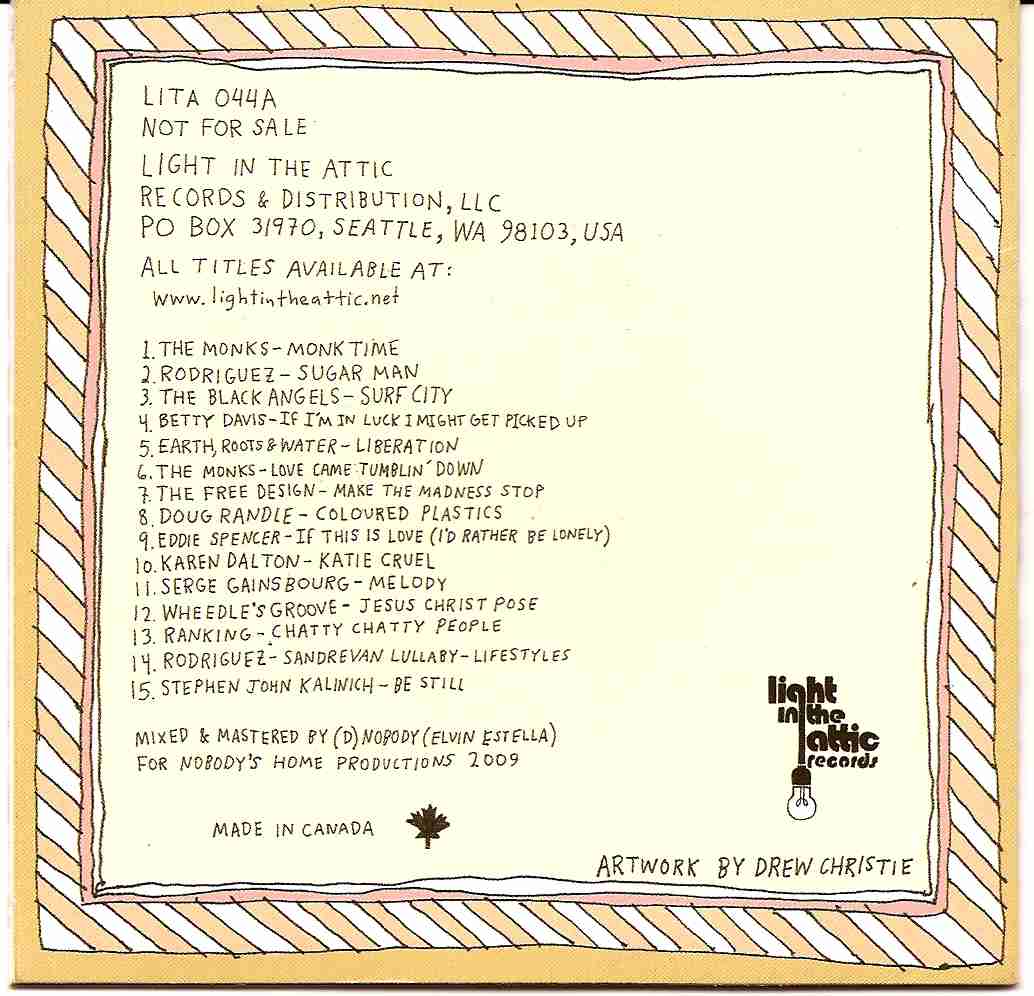 The Beach Boys/Brian Wilson connection to this promo is slightly obscure. There's no mention of BB/BW on the disc. However, well informed BB/BW fans will know that track 15, "Be Still," by Stephen John Kalinich, was co-produced with Brian Wilson. This track comes from the album "A World of Peace Must Come." Although it was recorded in 1969, "AWOPMC" was not officially released until 2008 by Light in the Attic Records. "AWOPMC" features the poetry of Stephen John Kalinich with spare musical accompaniment by Brian Wilson. Some tracks have SJK reading his poetry alone. Others have light background touches- occasional background vocals by BW and Marilyn Wilson, acoustic guitar, music box, electronic noises, etc- but the poetry is the overall focus. It's definitely a period piece, drenched in late '60s peace and love, but it's still fascinating. It shows what can happen when two hep heads get together and let the moment take over. The prevailing tone/mood is somber and reverent. "Be Still" begins as BW and SJK have a brief discussion about the origins of the poem and the connection to the song SJK wrote with Dennis Wilson. BW asks SJK if he can add some organ, SJK says OK, and off they go.
This promo was packaged as a bonus with THIS LP CRASHES HARD DRIVES, an album released in conjunction with Record Store Day. "TLPCHD" was released by no less than 10 different labels:
NUMERO GROUP
SUBLIME FREQUENCIES
DAPTONE
NOW AGAIN
HONEST JONS
JAZZMAN
FINDERS KEEPERS
VAMPI SOUL
TIMMION
LIGHT IN THE ATTIC
Trackback address for this post
No feedback yet

Comment feed for this post