Soft Sounds for Gentle People: Pet Records Drops Curious '60s Pop Oddities
By DJ M on October 20th, 2008
In Miscellaneous Music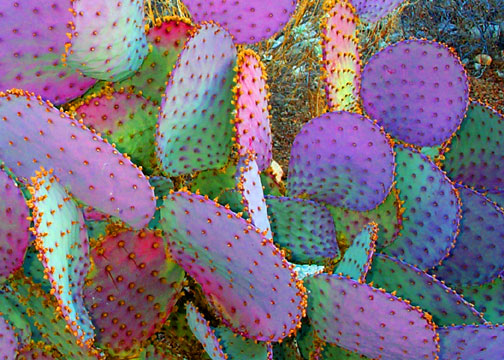 PET RECORDS is an amazing, but obscure, record label that specializes in compilations of little known soft-pop, soft-psych, harmony-psych, sunshine-pop, etc. tunes. Most of the tracks are by unknown artists, primarily from Southern California, who recorded in the late '60s and very early '70s. There's not too much information around about Pet Records. It seems that their releases fall into the "grey area." It's highly unlikely that all of the songs on their compilations were officially licensed; while some of the tracks originally appeared on small independent labels, many of them were released by majors (A&M, ABC, Capitol, Epic, Buddah, etc.). The questionable legality of their releases is dwarfed by the interesting music. If you're at all interested in the genres mentioned above, soft-pop, soft-psych, harmony-psych, sunshine-pop, you simply must track down Pet Records' compilations. If you care about this kind of stuff, and if you're looking at this blog you probably do, be aware that these discs move like hot cakes. It seems that two compilations (Soft Sounds for Gentle People 2 and Mystic Males) are already of of print. As I own all of Pet Records' compilations, I can wholeheartedly recommend them.
Here's a link to a brief, but insightful, interview with one of the people behind Pet Records: GREAT GOD PAN
What does the future hold for Pet Records? "It's back to work with Sounds of She, Mystic Males 2, more of the same. Some folks split off and are doing something called Kandel Records. They're gonna issue the complete Felicity Facility story, and maybe some unreleased stuff from a certain L.A. sitar-based jazz group from the late '60s. Top secret stuff. Oh yeah, and the Who Am I? thing, a comp of New Energy related outfits like the Beagulls and the Growth Ring."
Why do the songs on Pet records' compilations sound so good? "Most of these songs on the comps were produced to be hits with top-notch producers in high tit studios, that's why they're so good. They're not just some kids wanking off in the garage, which is fine too, but that scene's been pretty well documented by now."
As you can see from the pics below, the covers of Pet Records' compilations have a very heavy '60s design vibe. So far, Pet Records has released seven compilations:
Soft Sounds for Gentle People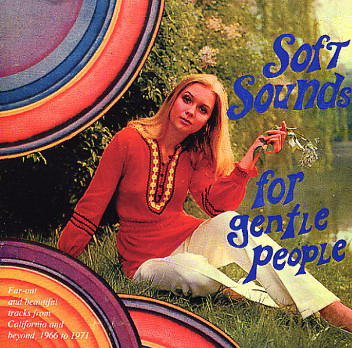 1.Moorpark Intersection - I Think I'll Just Go and Find Me a Flower
2.Avant Garde - Naturally Stoned
3.Jim and Dale - Past the State of Mind
4.Stained Glass - My Buddy Sin
5.Pleasure Fair - Today
6.Hyle King Movement - Flower Smile
7.Brigadune - I'll Cry Out from My Grave (God I'm Sorry)
8.Deep Six - C'mon Baby (Blow Your Mind)
9.Paper Fortress - Sleepy Hollow People
10.Serendipity Singers - Love Is a State of Mind
11.Thorinshield - Brave New World
12.Lewis and Clark Expedition - Blue Revelations
13.Marcus - Grains of Sand
14.Stone Country - Mantra
15.Parade - A.C.D.C.
16.Rich Kids - Plastic Flowers
17.Peppermint Trolley Company - 9 O'Clock Business Man
18.Harper and Rowe - Here Comes Yesterday Again
19.Fun and Games - It Must Have Been the Wind
20.Fireballs - Groovy Motions
21.Underground Sunshine - Take Me, Break Me
22.Fargo - Cross with No Name
23.Appletree Theater - You're the Biggest Thing in My Life
Soft Sounds for Gentle People 2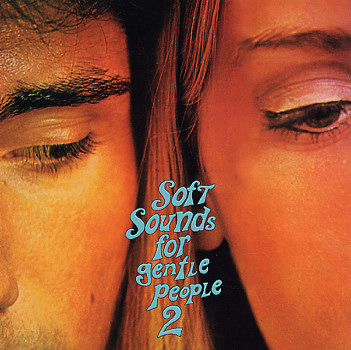 1.New Hobbits - I Could Hear the Grass Growing
2.Collage - My Mind's At Ease
3.Queen Anne's Lace - The Happiest Day of My Life
4.Spike Drivers - Drink Up the Wine
5.Smokey & His Sister - In a Dream of Silent Seas
6.Pleasure Fair - Nursery Rhyme
7.Garden Club - Little Girl Lost and Found
8.3's a Crowd - Coat of Colors
9.Family - San Francisco Waits
10.Holy Mackerel - Wildflowers
11.Thorinshield - Lonely Mountain Again
12.Earth Island - Seasons of Our Lives
13.Stone Country - Time Isn't There (Anymore)
14.Gates of Eden - No One Was There
15.Lewis & Clark Expedition - Why Must They Pretend?
16.Moorpark Intersection - Yesterday Holds On
17.Wichita Fall - Ornamental Sideshow
18.Sounds of Modification - Carry On Carole
19.Garden of Eden - Flower Man
20.Sounds of Sunshine - Linda the Untouchable
21.Growing Society - Just for Fun
Soft Sounds for Gentle People 3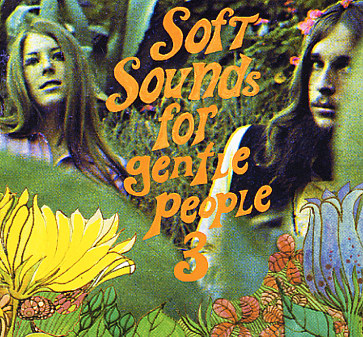 1.MOJO - CANDLE TO BURN
2.THE WEST COAST BRANCH - WHERE IS THE DOOR?
3.THE POPE DREAM - JANUARY GIRL
4.THE FUN & GAMES - CLOSE TO CARMEL
5.BRYAN - LEARN TO LOVE
6.LE CIRQUE - LAND OF OZ
7.JIM & JEAN - TIME GOES BACKWARDS
8.THE HUNG JURY - BUSES
9.THE STATUS CYMBAL - LOVIN' DAY
10.JACOBSON & TANSLEY - DREAM WITH ME
11.THE SECOND HELPING - FLOATING DOWNSTREAM ON AN INFLATABLE RUBBER RAFT
12.THE STAINED GLASS - THE SCENE IN BETWEEN
13.CONDELLO - OH NO
14.THE CINNAMON SHIP - OCTOBER RAIN
15.A.M GATELY - BATTLE IN THE CITY
16.P.K LIMITED - MY IMAGINATION
17.THE ELASTIK BAND - IN A FAMILY TREE
18.THE GAINSBOROUGH GALLERY - LIGHT IN THE WINDOW
19.ANTHONY GREEN & BARRY STAGG - LIFE & LOVE
20.THE MUSIC BACHS - LIFE AND DEATH
21.THE STORYBOOK PEOPLE - DO YOU BELIEVE
22.THE SERENDIPITY SINGERS - RAIN DOLL
23.MID DAY RAIN - WELCOME TO THE RAIN
24.THE SUNDOWNERS - RING OUT WILD BELLS
Soft Sounds for Gentle People 4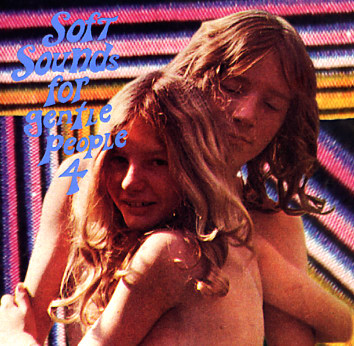 1.COSMIC BROTHERHOOD - Sunshine World
2.THE LUV BIRDS - Little Faces
3.THE PRECIOUS FEW - The Carnival
4.THE 1ST CENTURY - Dancing Girl
5.THE SPLIT LEVEL - Looking At The Rose
6.THE FACTORY - No Place I'd Rather Be
7.CENTRAL PARK - Flower Hill
8.THE PHOENIX TROLLY - Too Many Trees
9.1ST NATIONAL BAND - When Once It Was Good
10.THE ROONEY BROTHERS - Geordie
11.THE SMITHSONIAN INSTITUTE - Boston Bay
12.MARK ERICKSON - Hey, In The Water
13.THE LAUGHING WIND - Don't Take Very Much
14.THE THOUSAND FACES - A Thousand Faces
15.THE LEMONADE CHARADE - Yellow Brick Road
16.LUX - When I'm Gone
17.THE CHUCK BARRIS SYNDICATE - Donnie
18.JENNIFER'S FRIENDS - Visions
19.PUBLIC COMPANY - Hearts & FLowers
20.THE FRAGILE LIME - A Day in the Sun
21.THE FOURTH DIMENSION - The Land of Make Believe
22.THE FOUNTAIN OF YOUTH - Sunshine on a Cold Morning
23.INCREDIBLE FOG - When the Sun's Gone Down
Mystic Males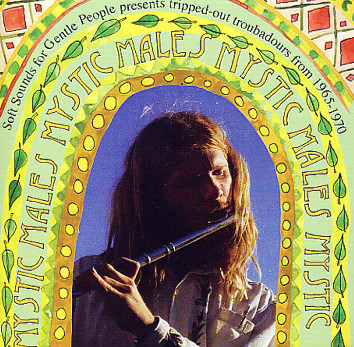 1.J.P. Rags - Soul Sunrise
2.Gordon Alexander - Windy Wednesday
3.Harumi - Hunters Of Heaven
4.Bill and Howdy - Misty Morning Confrontation
5.Bob Ray - (Girl With the) Cameo Ring
6.Michael Blodgett - Fire Engine Sky
7.Thomas Hill - Glider Pilot
8.Paul Parrish - Suzanne
9.Bob Jameson - Jamie
10.Dick Domane - Bad Dream
11.Chip Taylor - You Should Be From Montere
12.Tom Parrott - Groovy and Linda
13.Tommy Roe - Paisley Dreams
14.Kenny O'Dell - Flower Girl
15.Dino Valente - Birdses
16.Teddy Neeley - Autumn Afternoon
17.Bob Lind - Elino
18.Bob Siller - In This Tiny Lonesome Place
19.Vince Donofrio - Daisy
20.Jim Valley - Invitation
21.Sunshine - A Sad Thought This Is
22.Now - Deja Vu
23.Hamilton Camp - Lonely Place
He & She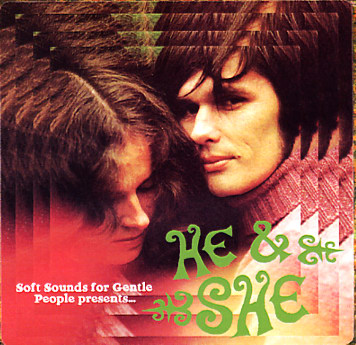 "It pretty much began with Sonny and Cher. When the teener template of Paul and Paula and Dick and Deedee got superimposed on the hip set, a new genre was born. The success of co-ed pairings like Mimi and Richard and Nino and April had coffee house folkies shacking up in droves and soon every town had its own dynamic duo. There were variations too. Paul and Mary found their Peter. John Phillips had two chicks so he had to find another Papa. But the sound was what made it, the call and response, the traded verses -- love stories acted out over twelve-strings ringin', like shaggy-topped Romeos and Juliets in tight slacks and pilgrim belts. You've heard some of the reissues -- the Blackburns and Snows, the Jims and Jeans -- their stories and music made public again after years in obscurity. Now hear the ones who didn't quite crack the radio charts, at least not for long. The ones whose songs remain unsung. Heroes and heroines in the nightclubs and studio booths. Reaching out in the darkness, and the sunshine too. In love and touching forever. She and He. He and She."
1.The Hubbels - Hippy Dippy Funky Monkey Double Bubble Sitar Man
2.Tony and Siegrid - Up Here
3.Kathy and Larry - Time
4.Friend and Lover - Circus
5.The Source - You Don't Know What's Going On
6.Tingling Mother's Circus - Sunday Kind of Feeling
7.Bunky and Jake - Taxicab
8.St. George and Tana - Big Daddy Blues
9.Ranee and Raj - Rainbow Land
10. Petticoat and Vine - Riding a Carousel
11.The Gas Company - Get Out of My Life
12.Morley - Faran's Forest
13.Sunny and Phyllis - I've Been Lost
14.Tony and Siegrid - You Don't Understand at All
15.Good and Plenty - Children Dreamin'
16.Bobby and I - Love Is for the Sharing
17.Tony and Terri - California, L.A.
18.Rejoice! - Gardens of Chelsea
19.Smokey and His Sister - Sheridan Square
20.Tee and Cara - I Don't Think I Know Her
21.Stormy and Gabriel - Comin' Down
22.Gypsy Trips - Rock `N Roll Gypsies
Sounds of She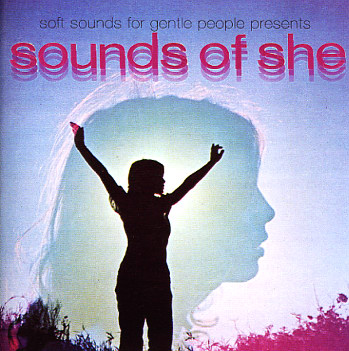 "Twenty-three tracks of female vocal fronted studio pop psych all from the Aquarian age."
This one just came out, I have not had time to type up all the tracks yet. But, titles include:
"Psychedelic Movement" by The Ravelles,
"Green Plant" by Amanda Ambrose,
"The Aquarians" by The Aquarians,
"If I Didn't Want To See You Anymore" by Morningstarr,
"See The Farmer" by Bunches A Good,
"The Lady Barber" by Lynn Castle,
"What Do You Do When You've Lost Your Love" by Guardians Of The Rainbow,
"Flowers In The Air" by Sally Eaton,
"Billy Sunshine" by Sugar Townes,
"All I Dream" by Estelle Levitt,
"In The Middle Of The Night" by The Pipe Dream, and
"Meditation 1968" by Ellen Margulies
Trackback address for this post
2 comments
Comment
from:
Nick Warburton
[Visitor]

I would be interested to hear from anyone that knows how to contact Pet Records please. I've got some suggestions from my website, particularly Randy Fuller and Lamp of Childhood
07/14/09 @ 08:11
The liner notes list this e-mail address:
petrecords@hotmail.com
07/18/09 @ 17:24

Comment feed for this post