We Love Sparks!
By DJ M on May 2nd, 2008
In Miscellaneous Music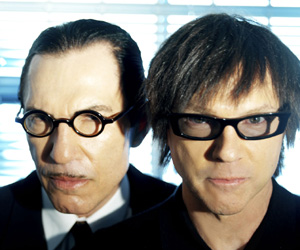 SCOTSMAN "Sparks came to life in 1970 when the California-based duo were still students. Their quirky – albeit ignored or maligned – assault on the mainstream was initially called Halfnelson, blending Frank Zappa, Captain Beefheart and the Beach Boys."
ISLINGTON TRIBUNE discusses Sparks' up-coming 21-gig retrospective of their back catalogue
Also see our previous POST on Sparks.
Trackback address for this post
No feedback yet

Comment feed for this post