Beach Boys/Brian Wilson Promo CD Extravaganza Vol. 7: "The Platinum Collection"
By DJ M on July 20th, 2009
In Brian Wilson/B. Boys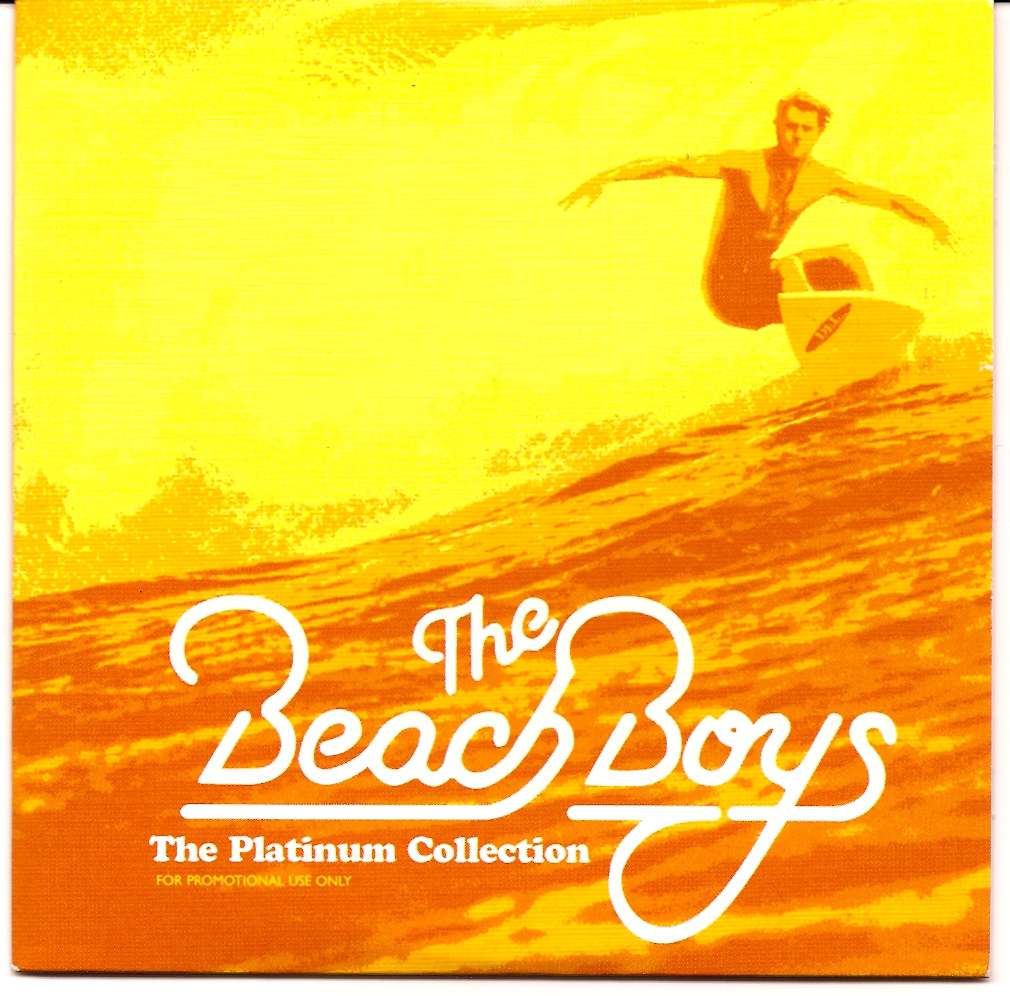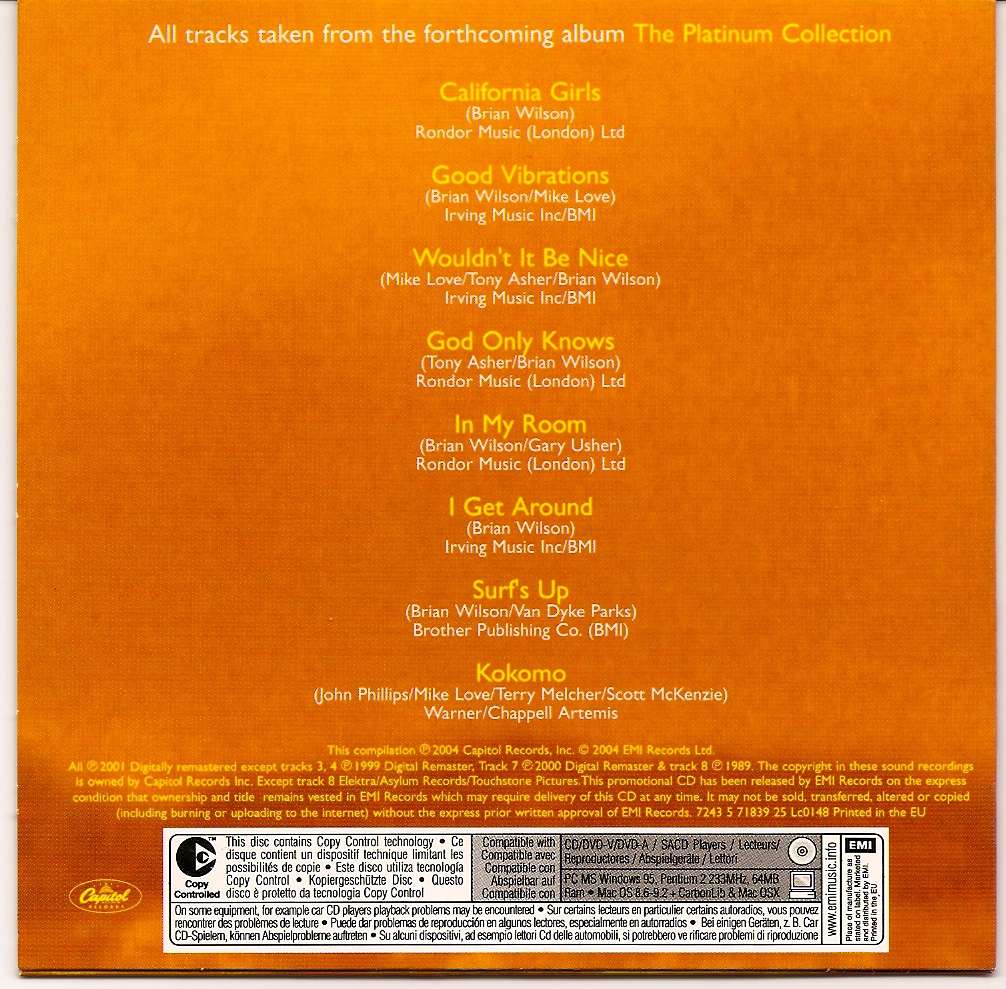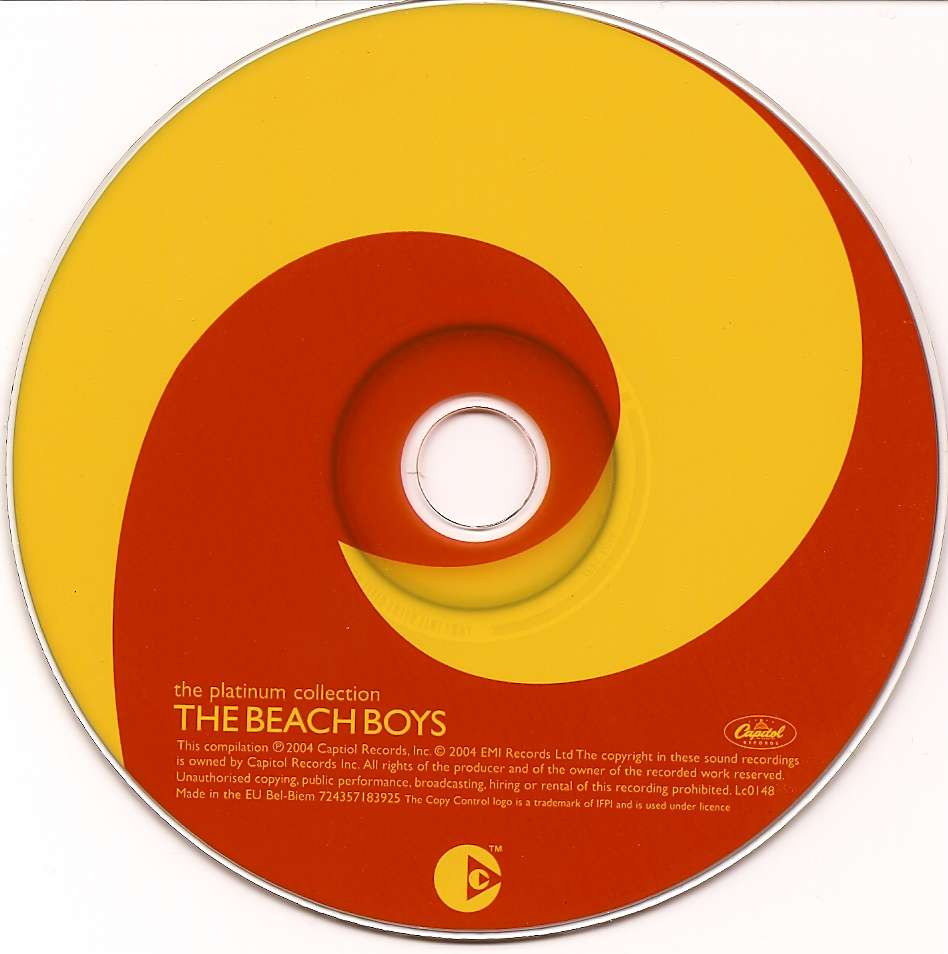 This is an eight song EP pressed to promote the 3-CD Beach Boys compilation "The Platinum Collection: Sounds of Summer Edition". It's a "silver" disc, not a CD-R. The disc is housed in a simple, two-sided card sleeve. While I enjoy the use of the "classic" typography on the words "The Beach Boys," I'm not a fan of the rest of the design, which was also used on the official release. Both the promo and the official release were manufactured in the EU. It consists of eight songs- "California Girls," "Good Vibrations," "Wouldn't It Be Nice," "God Only Knows," "In My Room," "I Get Around," "Surf's Up," and "Kokomo."
I think this promo got wider exposure than other promos. As I recall, I got this as a freebie with a purchase I made at a record store. I can't remember which store. This promo came out way before the official release. (The promo's copyright date is 2004, while the official release is copyrighted 2005.) I seem to remember that the release date for "TPC" was pushed way back, and for a prolonged time it was not even clear if it would ever come out. But, in the end, "TPC" finally saw release.
Compared to other Beach Boys collections, "TPC" stands up very well. It's basically "Sounds of Summer" on steroids. With 60 songs total, you get a lot of bang for your buck.
Trackback address for this post
No feedback yet

Comment feed for this post